Technologies
Intellicloud
Founded by an entrepreneur for entrepreneurs
Our goal is to help businesses and organizations in Quebec to develop their activities using good management of their technology.
Evaluation
Diagnostic
Integration
Customization
Trainning
Support
More info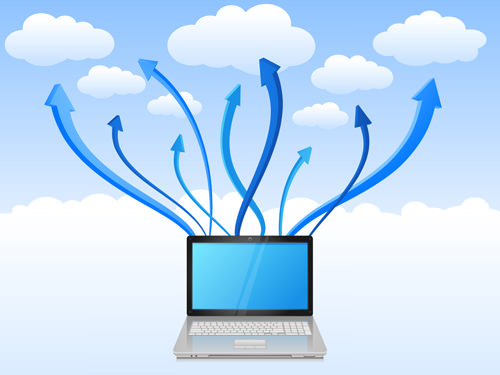 Cloud Computing Solutions
Based on the needs of Québec businesses
Intellicloud offers cloud computing solutions which will allow you to improve the efficiency of your business.
Messaging and collaboration

Google Apps suite offers the opportunity to benefit of an efficient technology based on the latest developments in the field of collaboration and communications Tell me more

Google Drive

Google Drive enables you to manage your business documents online, safely and easily while increasing efficiency and reducing your expenses Tell me more

Application and Web Site

We create tools on demand to meet the needs of your company, whether for a public website, internal management application or a combination of both

E-commerce

If you hold THE PRODUCT for sale on the Internet, take control of your distribution by having your own online store

CRM

Because it's grouped on a single interface, our CRM allows you to manage your sales, your customer service, your website and more in one place, simultaneously. Tell me more

Hosting on demand

We can manage your domains and provide hosting for your website at very low cost. Say goodbye to your bulky and unreliable servers, we'll replace it with a cloud secure environment.
Consulting Services
Our consulting team is built of certified and experienced professionals with expertise that date back several years, even before the term "cloud computing" was widely known. Our methodologies have been acquired from recognized companies such as Google and Salesforce, and have been developed according to the needs of Quebec's businesses.
Self Employed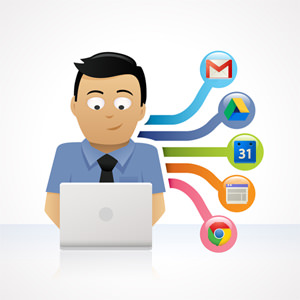 We allow self-employed to enjoy a leading technology environment. Whether it's for a personalized email address or for an appealing website, it is possible for a small business to project an image and a strategy equivalent to larger companies.
Intellicloud offers a personalized service that allows workers to be level in less than one week, regardless of the initial situation.
SMB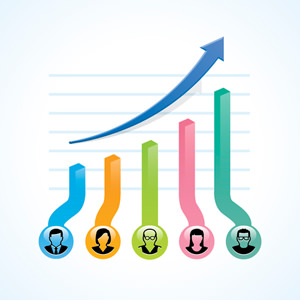 Through its billing model at demand, cloud infrastructure enables SMB to adapt quickly for expansion. Maintain a server as well as using resource for saving mailboxes becomes too great of an obstacle to aim towards business growth.
Intellicloud proposes an approach where IT resources are working on strategic actions rather than be affected on system maintenance.
Entreprise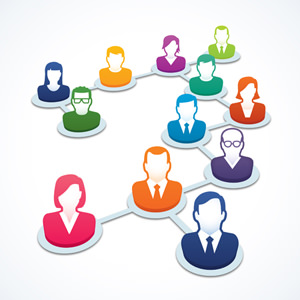 In place IT team are not necessarily aware of the benefits of cloud computing. For some, the transition to a new tehnology can be easy, while others may need some help to enjoy it.
Intellicloud provides corporate counselling for a smooth transition to the cloud .
Internet Marketing
Web and
social strategy

Our actions are aligned with the company's overall strategy for the short and the long term visions.

Conception and
web management

Whether for a website creation or improvements in short, medium or long term, be sure to have a site that suits both your image and your budget.

Pub and
organic SEO

Improve your positioning in popular search engines and increase the number and quality of visitors on your site.

Mobile and
application

Whether for an internal application or a public site, we develop simultaneous access on PC, mobile and tablet.
Intellicloud's approach
Intellicloud prefer to speak of Web strategies rather than Web site. The reason is simple: how do you know if a site exist if you can not see it? By adopting an approach based on a comprehensive strategy, we therefore get much better results for each of our clients. We no longer believe in the massive investments needed by the construction of a new site. Too often the resources that have to deal with that situation deplete and the company's throughput cannot meet neither initial nor new expectations.
Intellicloud instead proposes sites as part of an overall comprehensive strategy, without basic investments but managed for long term planning. This approach avoids the use and wear of an obsolete site and allows the company to implement quickly new and different ideas and needs that may arise anytime.
Manage SEO
The most common reflex of the Internet means seeking a product or a service is to ask for it through a search engine. Google is the most used engine, therefore it is essential to be present on the search results lists, whether by organic references (organic SEO) or by payment to be displayed (by advertising). In one case or another, it is impossible to achieve that immediately, it's a tedious, expensive, long-term process and brings tons of work.
Intellicloud includes it in its analysis and monitoring of your site. We will be able to make the necessary changes from one month to another so that you appear in the first row (above) in the results for maximum return on your investments in paid advertisements. Now, with Internet, constant work and frequent adjustments are the keys to reach the top of the lists.
We can do it for you because it's our job.
> Seek advice from our counselor.
About Intellicloud Technologies
Founded in 2008 by Hugo Bouchard, Intellicloud Technologies, a Quebec enterprise, focuses on cloud computing technologies integration in small, medium and large Businesses.
With over ten years of research and development experience, Intellicloud specializes in customized solutions based on a range of products at the cutting edge of technology. These products are supported by the best platforms and industry standards such as: Google Apps, SalesForce and Amazon. Combining these versatile tools, Intellicloud has forged a personalized approach based on customer's services and needs.
Whether you're looking to deploy new tools, launch a new website or you need any advice on how to take your business IT forward, our team is highly qualified to assist you. Working together according to your philosophy, Intellicloud will effectively integrate cloud computing technologies in your company. It's our main goal!